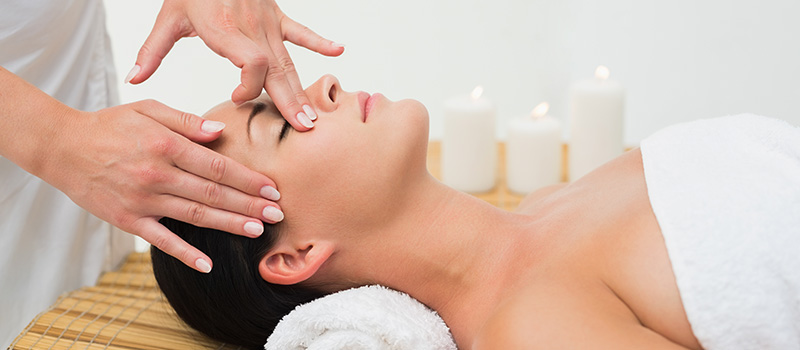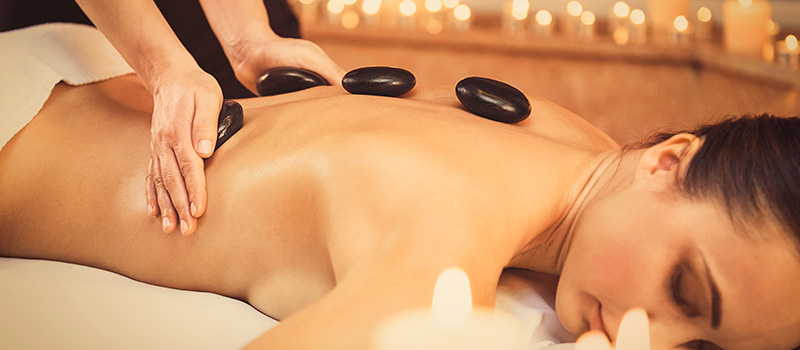 Facial Treatments
Express Facial - 30 min

65
Pamper your skin and achieve an instant glow without stressing about time. Our mini-facial includes everything from cleansing to hydration to address your skin needs in 30 minutes.

Gentlemen's Facial - 60 min

160
Step up your grooming game by giving your skin the treatment it deserves. This soothing and refreshing facial provides deep pore cleansing and toning to hydrate and restore vitality to the skin while also easing irritations from shaving and other environmental factors.

Classic eyeLure Skin Boosting Facials - 60-75 min

180
Purify, exfoliate, renew, hydrate, and energize your skin with a full course of customized treatment procedure. Based on skin analysis and consultation, cryotherapy or aqua-peeling/microdermabrasion may be included.

Skin Clear Purifying Facial
Our purifying facial is a soothing skin experience that will have you walk out with visibly refined and radiant skin. Refresh and treat your skin with thorough cleansing and nourishments to boost healthy skin regeneration.

Hydro Boost Intensive Facial
This skin treatment uses active moisturizing complex that helps your skin achieve an optimal moisture balance to promote elasticity and smoothness. Bid farewell to skin dehydration and say hello to a supple and youthful skin texture and complexion.

Vitamin Brightening Facial
The powerful anti-oxidant combination of the vital vitamins A, C & E accompanied by a special encapsulation technique supports the micro circulation of your skin and reverses the damaging effects of environmental UV radiation, pollution as well as stress.

eyeLure Skin Rejuvenating Facials - 90-120 min

240
Experience ultimate age delay innovations and technology bundled up in a 90 to 120 minute deluxe treatment for revitalized, firmer and more refined skin luminosity.

Anti- aging Collagen Facial
Rewind the clock on your skin with this collagen packed facial that helps restore moisture and elasticity in your skin. Free of parabens, fragrances, colorants and silicones, this treatment will also alleviate blemishes and skin irritations.

Alex Herbal B Peeling Facial
This natural alternative herbal peeling treatment uses a mixture of crushed herbs and plant extracts to improve skin texture and tone, combined with a special massage technique that helps melt tension and boost blood and oxygen flow for a glowing skin.



eyeLure Signature Phyto Deluxe Facial - 120min

260
Indulge in the paradisiac experience of holistic healing and rejuvenation. Phyto Deluxe is eyeLure's most luxurious facial experience that incorporates Swiss apple stem cells, comfrey extracts and high-quality phyto-complexes to combat premature skin aging. See the drastic result of ultimate radiant smoothness, firmness and intensive lifting.
Body Treatments
| | |
| --- | --- |
| Aroma Therapy Head Spa - 40 min | 80 |
| A mind and body healing experience that alleviates prevailing symptoms and brings peace through traditional pressure point massage on your head, neck and shoulders. | |
| Back Facial - 50 min | 120 |
| This purifying and detoxifying back treatment includes the Swiss flower scrub and herbal mask to bring balance and moisture to your skin. This treatment is perfect for acne prone skin, as it soothes and promotes healing for breakouts or blemishes. | |
| Swiss Flower Body Polish - 50 min | 180 |
| Enjoy a gentle cleansing and Swiss flower scrub, followed by a deeply nourishing oil massage. The relaxing aromas will bring vitality to the body and your skin will be polished and smoothed to a glow. | |
| Shaping and Firming Treatments | |
| Refine and firm the contours of your body with the application of the high performance Iso Slim Firming Lotion, which stimulates the fat breakdown process and improves skin quality in problem areas such as the arms, legs, thighs, buttocks and hips. | |
|        - Upper Body - 45 min | 150 |
|        - Lower Body - 45 min | 180 |
|        - Full Body Work - 90 min | 300 |
| Enhancements - 15-20 min | +40 |
| Refine and firm the contours of your body with the application of the high performance Iso Slim Firming Lotion, which stimulates the fat breakdown process and improves skin quality in problem areas such as the arms, legs, thighs, buttocks and hips. | |
|        - Mini Head Spa/Aroma Therapy / Hot Stone | |
|        - Reflexology | |
|        - Neck & Shoulders & Back Rub | |